FTSE GAINED 2.5% FOLLOWED BY DOW 1.8% TO LEAD THE RALLY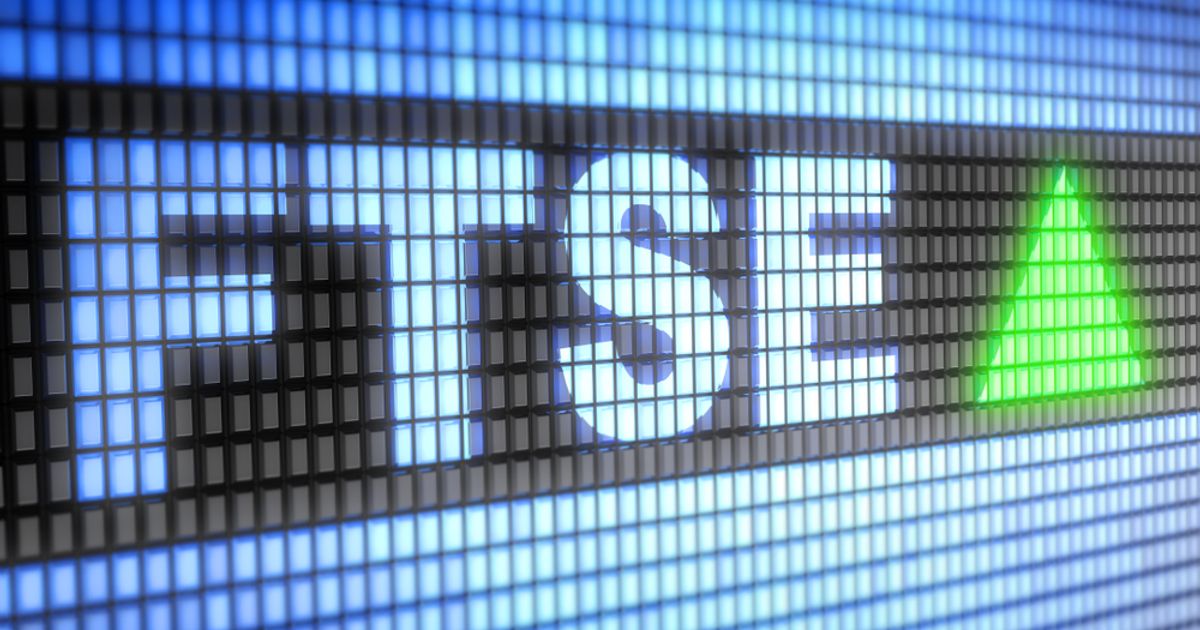 The Dow closed 540 points higher on Friday, while the S&P 500 and Nasdaq 100 were up 1.8% and 2.2%, respectively, boosted by a sharp rebound in regional banks and solid jobs report that tempered fears of a recession. PacWest and Western Alliance rebounded sharply by 81.7% and 49.3%, leading regional banks' gains after JPMorgan upgraded Western Alliance, Zions Bancorp and Comerica in a note and stated the three banks appear "substantially mispriced" in part due to short-selling activity. Also, investors welcomed positive earnings from Apple, pushing its stock up 4.7%. On the data front, the US nonfarm payrolls and wage growth accelerated more than expected in April indicating that the US economy remains strong, challenging the expectation that the Federal Reserve rate-hike cycle would end. On a weekly basis, the Dow and S&P 500 lost 1.5% and 0.9%, while Nasdaq gained 0.1% and hit its 37-week high.
European equity markets rose on Friday, with the DAX adding almost 1.5% and the STOXX 600 rising by over 1%, after the payrolls report showed that the labor market in the US remains strong, easing some concerns over a potential recession. Also, investors welcomed fresh corporate results. Adidas was the top performer on the DAX, gaining 9% after the company's earnings topped forecasts, and it reported improvement in the Chinese market. Meanwhile, IAG forecasted that its 2023 profit would exceed its previous estimates, and Air France-KLM reported revenues that beat expectations. Bank shares were also higher, tracking a rebound in US regional banks.
London equities rallied 1% on Friday, with the benchmark FTSE 100 recovering from its recent one-month low to close at 7,780 points. The energy sector was the primary driver of gains, with BP leading the way, up more than 3%, buoyed by firm crude prices and a weaker dollar. Banking stocks also enjoyed a fresh wave of respite, with Barclays up almost 4%. In other corporate news, International Consolidated Airlines Group saw gains of nearly 2% after raising its full-year guidance due to increased travel demand. However, InterContinental Hotels Group declined 2% following the announcement that CEO Keith Barr will step down, despite the company's strong quarterly results boosted by growth in China. Overall, the FTSE 100 lost more than 1% this week and posted a second consecutive weekly decline as worries persist about the possibility of a recession.
The CAC 40 index advanced about 1.3% to close at a one-week high of 7,437 on Friday, with investors keeping an eye on several optimistic quarterly earnings reports from companies in both Europe and the US. Additionally, a robust US jobs report contributed to alleviating fears of a possible recession. Among single stocks, Renault (+4.5%) was the top performer, after Morgan Stanley resumed coverage of the automaker with an overweight rating and target price EUR 42. Shares of BNP Paribas (+3.5%), Societe Generale (+3%) and Credit Agricole (+3%) also advanced firmly, tracking a rebound in US regional banks. By contrast, Teleperformance shares underperformed (-1.4%). On the week, the CAC 40 lost roughly 0.8%.
The FTSE MIB index extended early gains to close 2.5% higher at 27,350 on Friday, outperforming other major European benchmarks and swinging to book a weekly gain amid sharp rebounds for banks and oil producers. UniCredit, Banco BPM, and BPER Banca all added more than 4%, recovering from losses in the week as fears of a second round of closures for US regional banks eased. At the same time, Italy's largest bank Intesa Sanpaolo advanced 3% after posting stronger-than-expected earnings in the first quarter and upgrading its 2023 guidance. Heavy-weighing oil stocks also booked gains, with Saipem and Eni adding 6% and 4.5%, respectively, amid the bounce in crude oil prices. Lastly, Telecom Italia soared by 8% after the company's board gave a final deadline of June 9th for improved bids on its fixed-line assets.
The IBEX 35 rose to 9147 on Friday, recovering slightly after four sessions in the red as investors digested fresh quarterly results and US employment data, which showed the resilient labor market. The main protagonist of the day was Grifols (+5.98%), lifted by Berenberg's report and Citigroup's recommendation. Other top performers included Laboratorios Farma (+4.51%) and Solaria Energia (3.98%). Additionally, financials advanced, tracking a rebound in US regional banks. Meanwhile, the biggest losses came from Merlin Properties (-2.49%) on the target price downgrade from JB Capital. The earnings season proceeded in Spain with IAG, CaixaBank, and Logista. CaixaBank (+1.39%) boosted its net profit in Q1 2023, while IAG (+2.44%) reported an 89% losses reduction in the period. Logista, on its part, didn't convince of the lucrative first fiscal half and fell by 1%. In other news, Spain's main unions and employers' representatives reached a wage increase deal. On the week, the index lost 1%.