WORLD EQUITY ENDED FLAT ON WEEKEND TRADE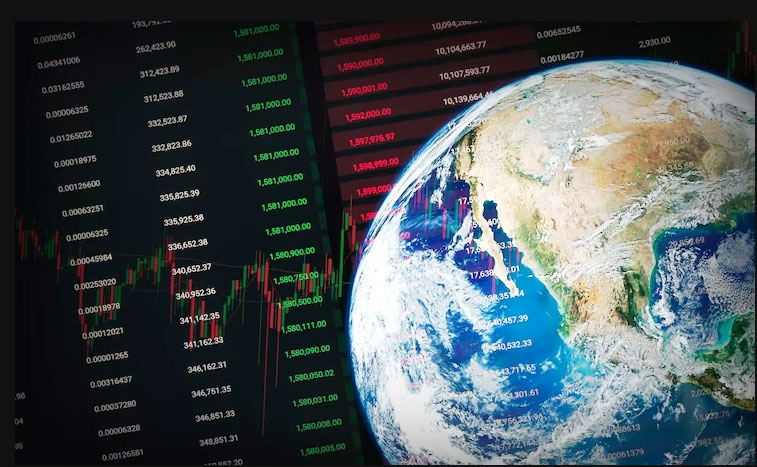 Stock futures contracts tied to the three major indices in the US were flat to higher on Friday after Wall Street eked out gains in choppy trading overnight ahead of a three-day weekend. The Labor Department reported Friday that payrolls grew by 236,000 for the month, compared to market expectations for 238,000. Also, the unemployment rate ticked lower to 3.5%, against expectations that it would hold at 3.6%. Meanwhile, the IMF warned that its outlook for global economic growth over the next five years is just 3%, the weakest in more than three decades, amid a slowdown of activity in the US and Eurozone. Equity markets in the US will be closed today. US Treasuries will trade as usual in Tokyo, close during London hours, and reopen for a shortened session in New York. On Thursday, the S&P 500 saw its first losing week in four, as a slew of US economic figures fueled concern that the US economy is headed for a recession.
European equity markets rose on Thursday, with the benchmark Stoxx 600 and the German DAX up 0.5% each. Banks added almost 2%, and travel and leisure stocks increased 1.4%, led by tourism group Tui following reports of strong booking demand. On the other hand, household goods companies retreated by over 1% and retailers went down 0.5%. In other corporate news, FedEx will consolidate its separate delivery companies into a single entity as it looks to cut costs and better compete with United Parcel Service and Amazon. On the economic data, German industrial output rose 2% in February, easily beating expectations, while UK house price growth slowed to a near three-and-a-half-year low in March. For the week, European stocks ended marginally higher. The European stock market will be closed Friday and Monday for Easter.
The Shanghai Composite gained 15 points or 0.45% to finish at 3,327.65 on Friday, the highest close in over a month, while booking a 1.7% jump for the week, as investors remain optimistic while capital inflows continue. The taxation administration said tax revenue in China would grow faster in Q2 of 2023 due to the low base and the concentration of large tax credit rebates in Q2 last year. Investors also welcomed news that Airbus will double production capacity in China of its top-selling jet. The move is a boost for Chinese manufacturing as other firms like Apple Inc. rethink production in the country amid rising tensions with the US. On Wall Street, S&P 500 and the Nasdaq ended their session higher, ahead of US monthly jobs data. Most sectors contributed to the upturn, led by healthcare, tech, and financials. Beigene Ltd. posted strong rises (13.7%), alongside Wuxi Apptec (6.6%), S.F. Holdings ( 6.1%), Jiangsu Hengrui Pharmaceutical (5.5%), and Advanced Micro-Fabrication (4.3%).
The BSE Sensex closed 145 points higher at 59,830 on Thursday, its fifth consecutive session of gains after the Reserve Bank of India surprised market consensus and left its main repo rate unchanged at 6.5%. The MPC cited unprecedented geopolitical uncertainty and turmoil in the global economy as reasons for the rate pause, underscoring that a priority shift from the fight against inflation to stimulate growth. Still, the RBI raised its growth forecast for the fiscal year starting in April to 6.5% from 6.4% earlier, while lowering its inflation forecast to 5.2% from 5.3%. Real estate shares rallied following the decision, with Housing Development adding nearly 1%. Policy-sensitive auto manufacturers also benefited, with Tata Motors, Mahindra & Mahindra, and Maruti Suzuki adding between 2.5% and 1%. The BSE will be closed on Friday for the observance of the Good Friday holiday.
The Nikkei 225 added 49.93 points or 0.18% higher to finish at 27,522.56 in a muted session on Friday, advancing for the first time in three sessions, mainly supported by gains in financial stocks, electronics, and industrials. Fresh data showed personal spending in Japan increased for the first time in 4 months despite the rate of growth below expectations. Meantime, preliminary readings showed that the country's leading index hit a 4-month peak in February and that the coincident index recovered from an 8-month low. In the US, Wall Street's S&P 500 posted its first losing week in four Thursday as a batch of economic data stoked concern that the economy is slowing. Tokyo Electron jumped 2.2%, followed by Mitsubishi UFJ Financial (1.4%), Sumitomo Mitsui Financial (1%), Honda Motor (0.8%), and Daikin Industries (0.6%). For the week, however, the index fell 1.8%, the first drop in three, as evidence mounted regarding a potential global recession this year.